Christmas game puts Articulate 360 through its paces
16th December 2016

NEWS: Custom-made elearning company, Sponge is pushing the boundaries of Articulate's new elearning authoring suite with a special Christmas game.
The award-winning team at Sponge used the game build to test out some of the brand new features of Articulate 360, the latest elearning development software offering, released last month.
Liam O'Meara, Head of Sales and Marketing at Sponge said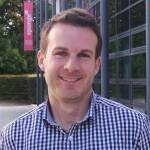 "It's a bit of a tradition at Sponge to create a complimentary, festive game instead of a Christmas card.  This year, we used the opportunity to put Articulate 360 through its paces. It's a great way to have some fun and try out some of the new technology. We're already getting excited about how we can use what we've learned to enrich digital learning for our clients in the future."
In the Christmas game, players help Santa wrap presents by firing them into the gift-wrapping department. Then, they must deliver them down the chimney without hitting the walls or ledges. At the end, players can post their scores to an online leaderboard. 
Developers at Sponge incorporated several new features of Articulate 360 into the festive game, including:
Object collision trigger - to allow presents to hit obstacles in the chimney
Dial interaction mechanism – to aim Santa's gift-wrapping canon
Articulate Review – to aid collaboration and speed up game development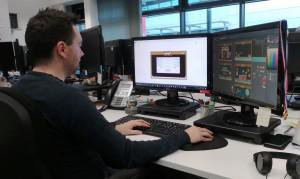 Adam Read, Development Team Manager at Sponge said: 
"We've had lots of fun making the Christmas game using Articulate 360. The new interactions open up fresh possibilities for creative elearning development.  In particular, the tool now enables richer game mechanics, and the team is looking forward to pushing the technology even further over the coming months."
Last year, Sponge's Christmas game, Save Santa was played 65 thousand times after being featured by a Chinese gaming website.
The company is one of the UK's leading suppliers of digital learning solutions for the workplace, working with some of the biggest brands in the world.
Sponge's Christmas game is free to play and available at www.wearesponge.com/xmas