Games on-the-go webinar
8th January 2015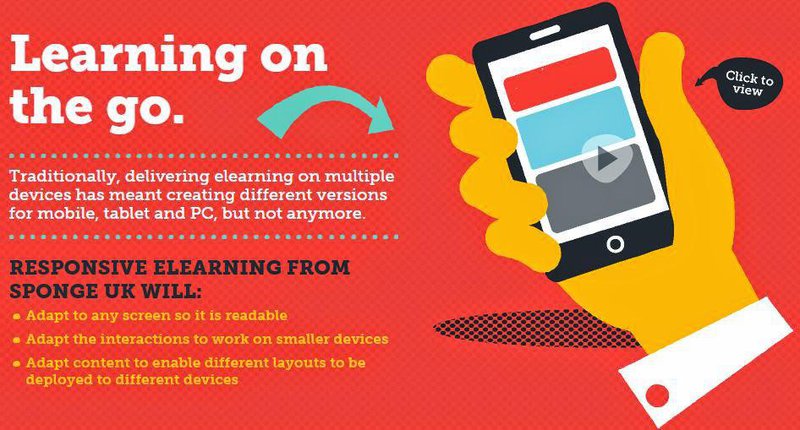 Tips for creating multi-device elearning games using the Adapt open-source framework will be offered at a free webinar this month.
Award-winning elearning provider, Sponge, will be offering practical advice on designing and developing games which automatically adjust to fit whatever size device a learner is using.
The company is a founder member of the Adapt framework and helped to develop the innovative technology with other industry leaders.
Games on-the-go: practical tips for creating multi-device elearning games in Adapt will give an overview of the Adapt technology, cover responsive game design and provide a live demonstration of a game in Adapt.
Sponge Managing Director, Louise Pasterfield, said:
"The webinar will look at how Adapt can be used to meet this challenge and offer some useful takeaways on responsive game design.
"Anyone thinking of commissioning an elearning game in 2015 or finding out more about multi-device learning would find this webinar useful."
"We're getting an increasing number of enquiries about elearning games and there is an expectation these days that such games will be accessible on a range of devices whether it's a PC, tablet or smartphone.
Sponge's Adapt expert, Chris Jones, who is a founding member and contributor to the framework, will give an overview of the technology, and Sponge's games specialist, Jason Butler, will be on hand to answer any questions about the challenges of multi-device game design.
The webinar takes place on Wednesday, January 21 from 12.30-13.00 (GMT).
Click here to register.
Sponge was named Elearning Development Company of the Year at the Elearning Awards at the end of last year.
All the events that Sponge present and take part in can be viewed on our events page.