Styles of elearning games revealed at webinar
8th December 2015

How elearning games fit into workplace learning and how they can create greater learner engagement are among the topics explored at a webinar for L&D professionals this December.
The online event is being hosted by The Learning and Skills Group (LSG) and presented by Louise Pasterfield, Managing Director of award-winning elearning provider, Sponge.
People attending the webinar will learn about the range of different game styles, the techniques that can be used in elearning and some options to consider for the greatest impact.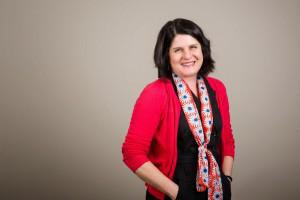 Pasterfield said: "As an industry, we seem to be fascinated by games. I think this is because as the sector is maturing, and Learning and Development professionals are looking for new ways to engage with learners and provide content that is challenging, surprising and enjoyable.
"But there are lots of question marks around when to use games and the best approach to take. I'm hoping this webinar will shed light on elearning games and provide some practical tips on how to introduce games to your learning offering."
A recent study by independent research group Towards Maturity revealed that 31% of respondent organisations are currently using games and simulations with 12% experimenting and 53% hoping to use them in 2 years' time.
The free webinar is aimed at L&D professionals, instructional designers and elearning practitioners and will cover:
How games can be effective
When to consider games
Different types of elearning games
Thinking like a game designer
Real-life examples and demonstrations of game
When to use elearning games? Top tips for creating learner engagement takes place on Thursday, December 17 between 12-1pm (GMT).
Registration for the webinar is available via the LSG website at http://bit.ly/lsggames
Last month, Sponge was named Outstanding Learning Organisation of the Year at the 2015 Elearning Awards.