Webinar explores how games can teach better decision making
6th July 2015
The role games can play as a teaching tool for decision making will be explored in an interactive webinar this month.
Hosted by elearning company, Sponge, the free event will reveal how elearning games are being used by organisations to improve soft skills and support better decision making in the workplace.
Sponge is one of the leading providers of custom-made elearning games, and has seen a 35% increase in games and gamified solutions for its clients in the past 12 months.
aAron Pont, Learning Solutions Architect at Sponge, said: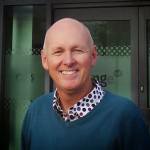 "The ability to make good decisions is a highly desirable skill and one that most employers would like to nurture in their workforce.  Better decision making comes through evaluation, exploration and experience, and games are uniquely equipped to help people practice and get it right.  During the webinar, I'll be showing how this works, looking at how different types of games suit learning needs and suggesting ways to integrate games for decision making into your elearning."
Those attending the webinar will get to explore the underpinning features of gamification and find out how best to prepare a brief for an elearning game.
The free webinar takes place on Wednesday, July 15 between 12.30 and 13.00 (BST).
It's suitable for anyone involved in commissioning, delivering or creating workplace elearning, and registration is available via http://bit.ly/1Kv6cZY