'Fix Mobile Usability Issues' - What's Google after this time?
23rd March 2015
Google has been sending notifications via Webmaster Tools and email with warnings about poor usability for websites which are not mobile friendly. What does this mean for you?
It should come as no surprise that Google is looking to make sure that sites are mobile friendly. The proportion of traffic to sites from mobile devices is increasing rapidly and Google Search's aim has always been to deliver the most relevant and useful search results to people seeking information. This means that they're keen to make sure that the "after-click" experience is meaningful, so that visitors to a site are able to effectively find and use the information they're looking for.
Because of this, Google takes a site's "mobile friendliness" as being directly relevant to the position of that site in its search results, particularly for users performing searches through their phone or tablet; a site that is not mobile friendly can expect to see their position within Google Search rankings start to drop rapidly.
So what are Google looking for? They've helpfully published a set of guidelines which list 6 of the most common mobile usability issues they're looking to be addressed. They are:
Flash: It's been known for some time that Flash isn't widely supported on mobile devices, and sites which rely on this technology for displaying content, animations or navigation will be penalised. We recommend using HTML5 instead.
Viewports: On the technical side of things, a viewport is a simple statement that tells the browser how to behave when it renders a webpage. It effectively sets the zoom level properly, so users don't need to manually zoom in to read content. Google has a couple of issues with viewports; either they're not configured at all or they're set to be "fixed width".
Content not sized correctly: Even when a viewport is provided, you need to make sure the site's content resizes to fit the viewport correctly. This is to prevent users from needing to scroll from side to side to read long paragrphs of text, or to see the whole site.
Small font: Fairly obviously, if text is too small it's difficult to read on mobile screens. Google is looking for text to be sized appropriately based on the screen dimensions.
Touch elements too close: These are things like links and buttons, anything you're expecting your visitors to tap on to perform actions (such as navigation or calls to action). If they're too close together it's easy for people to "mis-click" and do something they didn't want to do, a big usability problem.
One of the simplest ways in which to address all of these is to make your website responsive. This involves updating a site's design so it all resizes to fit the screen appropriately. You can easily see this in action on our own website: open it up and resize the browser window, and you'll see the menu and different page elements move about so that the content is displayed optimally regardless of how big the window is.
Desktop view: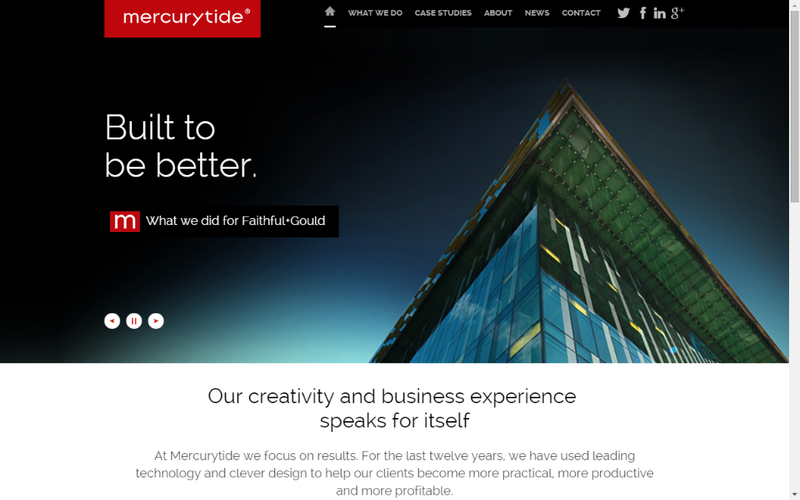 Tablet view: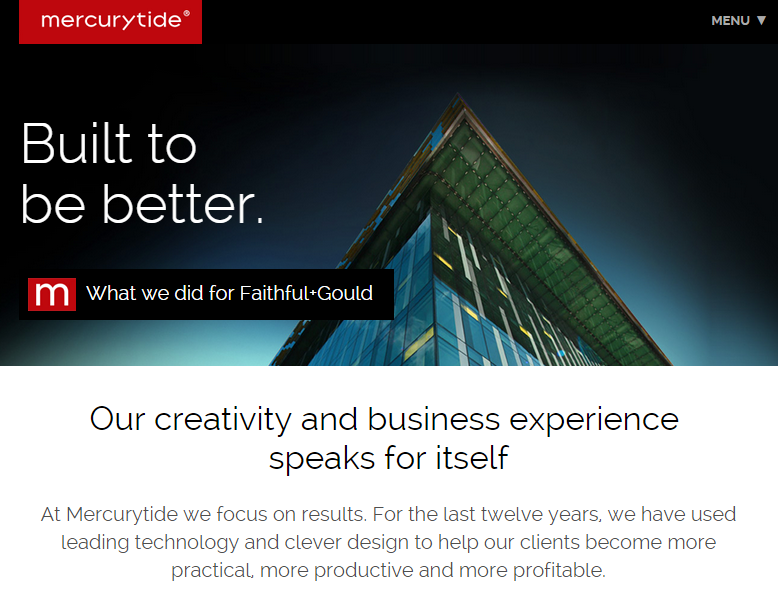 Mobile view: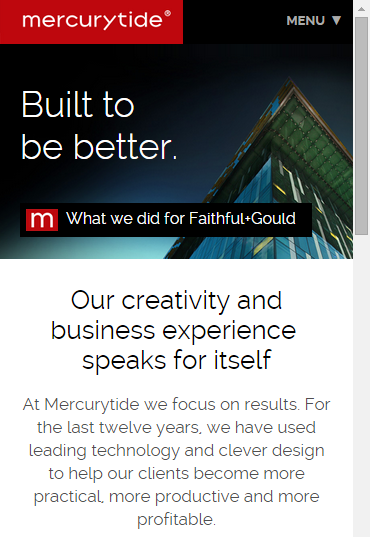 ---
Want to know more?
If you're concerned about how mobile usability issues affect your website, or are worried that you stand to lose traffic and revenue due to your search ranking disappearing, get in touch with our team of experts and we can help take you through what needs to be done to save your site.
---
Enjoy what you're reading? Then you'll love our blog