Virtual reality in elearning
24th June 2015
"We believe this is going to be one of the most transformative platforms for education of all time" - Brendan Iribe, CEO of Oculus VR
When you're exploring the elearning possibilities of a new technology, particularly one that's as exciting as virtual reality (VR), it's important to prioritise the needs of learners and not get carried away with capabilities that don't help reach the learning outcome.
There are clearly opportunities to create new types of content and experiences with VR. Initiatives like Google Expeditions might seem to offer a magic bullet to make learning interesting and engaging but it's the content at the core of the experience that ultimately achieves results.
"I think people often get too excited at gadgets instead of thinking fully about what a great educational experience looks like" – author Tom Chatfield
So as elearning providers it's perhaps most useful to consider VR as another channel for delivery of your content. With that in mind, let's explore some of the latest VR technology and see how it's already helping people deliver more engaging learning.
The state of virtual reality technology
Tim Sweeney of game publisher Epic games recently compared the current state of the VR industry to the mobile phone industry when the original iPhone was released. If you compared the original to the current generation of Apples handset you'd still recognise the key elements but the experience would be a world apart.
Remember when smart phones were emerging? The promise of having a powerful computer in your pocket with infinite possibilities of touch screen and motion sensing input? The difference in VRs case is that much of the theory has been around for decades, a VR headset from the 1960s is not so different to one released last week at E3.
The main driver for the latest round of releases has come from smart phones. High resolution screens and accurate sensors which operate under low power were what was missing from the original VR hardware. The rise of smart phones have accelerated development and lowered prices in exactly the right areas for VR hardware designers to capitalise on.
Smart phones have an even more important part to play in the most used VR product in the world, Google Cardboard. By housing your smart phone in a cardboard shell that you hold to your face and running apps that create a 3D visuals and react to your movements you get a surprisingly effective virtual experience.
VR technology has a lot of parallels with mobile, but its connection to gaming and simulation is perhaps more important to elearning developers.
What's available?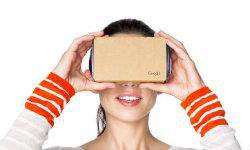 The budget friendly choice for anyone who owns a smart phone, it's had a re-design on the anniversary of its launch at this years Google's I/O conference.
Now it can handle bigger "phablet" devices, the once fickle button has been re-designed and the software development kit is now available for android and iOS.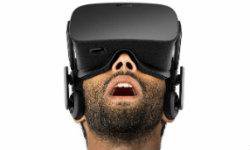 The second generation of their developer's toolkit is available now for $350, with the first consumer version having extra hardware and a refined finish.
With a release date for the Rift slated for the start of 2016 the price is likely to be that bit more than the developers version.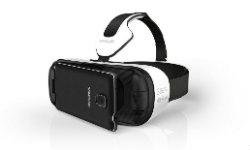 If you already have a Samsung Galaxy 6 handset you can get some of Oculus experience with this $199 headset, available now direct form Samsung.
The Galaxy S6 is a well regarded phone but it can be dangerous tying your hardware to a seemingly disposable product like a smart handset.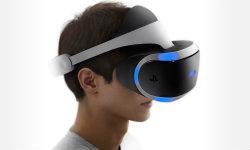 Sony Morpheus
This add on for the Playstation 4 has been through a couple of pre-production generations with some good reports coming out of the recent E3 show.
It's set for release in 2016 but no price has been confirmed yet.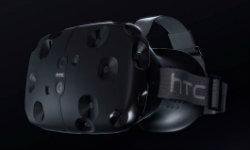 Backed by computer game producer Valve, HTC are throwing their head mounted display in the ring at the end of 2015.
Just like Sony's effort it's fully focused on gaming and happily it incorporates Valve's lighthouse technology for preventing nausea.
How can we use today's VR in elearning?
Serious games and gamification have been hot topics for a while, and gaming is providing the main push behind the current crop of VR devices.
The parallels with gaming are useful for developers who want to introduce VR to learning modules. Much of the hardware is currently married to game development so looking at how you incorporate games gives you a great starting point for building VR into your elearning courses.
Just like the Phazer gaming platform can be used to build games that can be inserted into many authoring tools, something like the Unity 3D game engine has been used to produce training simulations that can be used with VR headsets like the Oculus Rift and Google Cardboard.
If you want to explore how games can be best used in elearning check out the free rough guide to games download and our other blog posts gaming in elearning.
Current examples of training using VR are limited to simulation style environments, which borrow heavily from game style mechanics and graphics. If elearning is going to get any benefits from VR beyond enhancing game based learning maybe we should be looking towards the social element.
Try it out!
If it's not too meta you can learn about designing virtual reality environments in a virtual environment, check out Google's free Cardboard Design Lab app.
Google takes you on a tour of their store in London, you can imagine using this as an induction tool for retail employees.
Volvo shows off the possibilities of product training with their XC90 simulating Volvo Reality app.
Whilst it's not clear at this stage how closely VR will follow the trajectory of mobiles, it's becoming harder to ignore its potential for some learning applications.
With a handful of high profile hardware launches over the next 6 months, we'll be seeing a lot more about VR and knowing how we can apply it to make elearning more effective will be even more important.
If you'd like to discuss the possibilities for your next elearning project get in touch.
Be a part of #EmergingTechWeek.
---
---