Tips and Training For Effective Upselling
24th January 2018
Upselling, or Active selling, can have a huge impact on many aspects of your business; from growing basket size, driving up average trip spend, growing profit-margin, improving customer experience in-store and increasing promotional purchasing by between 200% and 300%.
But many retailers worry that upselling will annoy customers because of this seemingly impersonal sales technique. Below we look at what upselling is, why it is so important and how your business upsell effectively, starting with effective online training and ending in happy customers.
What is upselling?
Firstly, there are two different ways that alternative or additional products can be suggested to a customer. The first way to upsell would be when a customer is encouraged to purchase a comparable but higher priced product than the one that they were initially going to buy. For example, if I was unsure which wine to purchase, a staff member may recommend a relevant but premium-priced item and share all the benefits of that particular wine.
The second way to upsell is called cross-selling. This is the practice of offering customers a complementary or related item to the one that they are purchasing. For example, if I was in my local shop buying some coffee, the member of staff at the till could ask if I've made sure that I've bought milk and sugar. This can be helpful to the customer as these are items that they may have forgotten to purchase or they may be items that they are running low on; once again providing value to the customer as well as bringing more sales to your business. 
How effective is upselling?
Let's take a look at some statistics which highlight the importance of effective upselling in a convenience store retail environment*.
Effective upselling can increase promotional purchasing by between 200% and 300%.
Nearly one-third of shoppers would like staff to suggest products to them.
One in five shoppers is also open to purchasing more products in convenience stores than what they had originally intended to purchase.
If convenience store staff suggested a product to shoppers, 38% would be likely or very likely to buy if it was on promotion, and 27% if it was a new product.
91% of convenience retailers believe shoppers would buy a suggested promotion.
78% of convenience retailers think that shoppers would buy a suggested new product.
We can see then that not only is upselling a proven method of driving promotional sales but that there is also a desire amongst consumers across the convenience retail sector for the additional sale of products.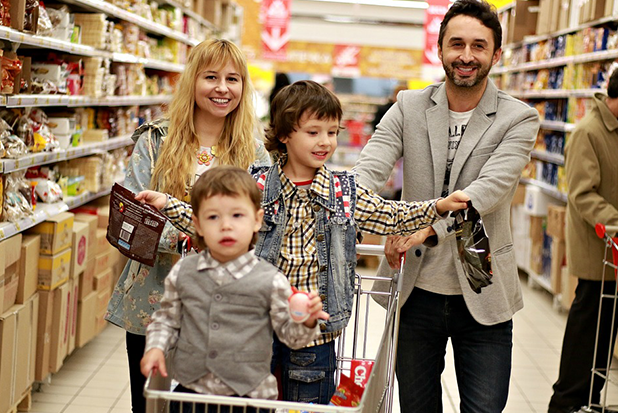 How to be effective at upselling
The key to effective upselling is in making sure that the customer feels as though they are getting further value from an upsell. To do so though you're going to have to be a bit savvier than simply offering that £1 promotional bar of chocolate at the till to every customer. Some customers can be put off if they feel as though they are simply being flogged an item for the sake of it, this, in turn, can have a negative effect on your relationship with customers.
So if someone comes to the till with a basket full of healthier eating items, the chances are that they are not interested in the £1 bar of chocolate and to offer it to them would only show that the staff are not interested in providing extra value to the customer. An effective upsell in the above scenario might be to acknowledge the £1 promotional bar of chocolate at the till and offer the customer a healthier treat that you have available in-store to the value of the promotion. 
Make your staff effective at upselling
To make upselling a successful part of your Active Selling strategy you'll need to ensure that you're staff have the relevant product knowledge and confidence to engage with customers. By providing your staff with our simple, bite-sized but informative online training modules you can give them the information they need to ensure that customers receive that extra value from additional products. As part of our new 'Convenience Retail Excellence' training suite, we have created online training modules focussed on upselling so that staff can run through scenarios, test their pre-existing knowledge and learn the do's and don'ts of effective upselling. Online training materials can ensure that your staff members are armed not just with the product knowledge required but that they also have the confidence to interact with customers. 
Get in touch today to find out how we can help increase sales from upsells in your business!
Source: *Convenience Store Magazine
---