Evidence-Informed Learning - Creating Effective Training
18th May 2021
Continuous changes in the workplace can often lead to learning and development programmes focusing their efforts on new methods of learning, incorporating new trends, and continually seeking to do things differently in employee training.
While it is always important to look forward, seek ways to improve, and keep innovation on the mind; it is equally important to remember the key learning techniques applicable in learning experience design, that have been tried and proven effective, including those discussed by Mirjam Neelen and Paul A. Kirschner in their book: Evidence-Informed Learning Design.
Unexpected changes to the workplace, such as the move to remote or hybrid working systems, rapid changes in the skills needed by employees to perform well in their roles, and growing skills gaps all require a new look at how training is delivered and the role of L&D in the modern workplace.
To meet these challenges and create effective training, we thought it would be useful to take a look at some of the key aspects of evidence-informed learning which can be applied to any organisation's learning and development programme, thus creating evidence informed practice.
Direct Instruction
The idea of providing instructions to an individual when they are new to a task is the starting point of most learning. This is a necessary step for an individual to learn anything new, and it is vital they are given clear and actionable instructions on how to carry out the task or process they are attempting to learn.
Simply put: they need to know what they are going to do and the best way for them to do it.
This form of learning is often confused with lecturing and it is always important to remember that direct instruction is not a lecture. Rather, it is a straightforward way of guiding an individual from an introduction to a new task, to the successful application of their learning.
While it may be seen as a clear first step for any form of training, the system of direct instruction should certainly not be forgotten or displaced within any learning programme. These steps, from a learner's introduction to a new skill or task, through to the eventual evaluation of their learning is still a valuable, effective and trusted teaching method.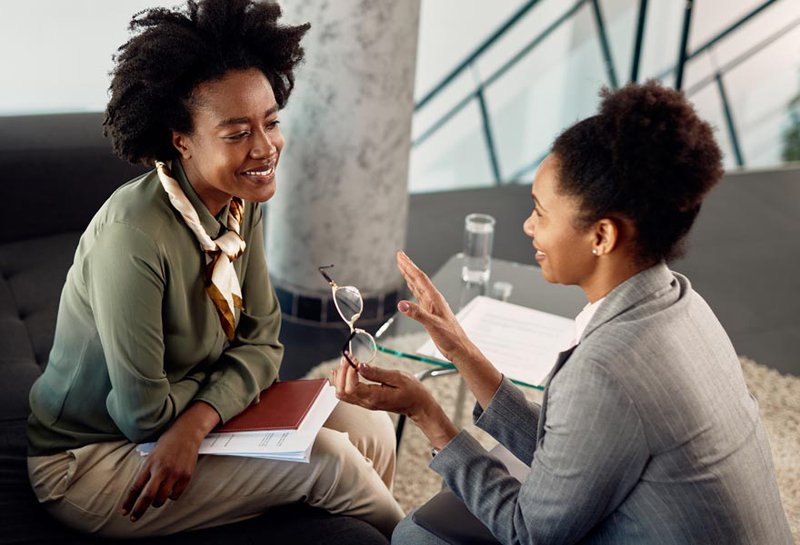 Providing Feedback
After a learner has been given instruction, another familiar, but perhaps overlooked step is providing feedback. This step is critical for learning any task, whether it is a simple process, or a major skill, without feedback a learner will not know how well they have completed the learning, how competent their current performance is, or what they might need to do to improve.
When providing feedback, it is important that the correct form of feedback is given and that it is beneficial for the learner. Overly critical feedback that emphasises mistakes can simply serve to damage a learner's confidence and set them back. Any form of feedback needs to look at improving performance, addressing why a learner might be doing something wrong and how they can fix it. Pointing out mistakes without providing corrective guidance is not an effective way of developing any individual's skills and abilities and flies in the face of informed approaches to learning.
While providing feedback might seem an obvious step in a learner's journey, it is one that can often be overlooked or provided incorrectly, which creates lasting issues and leads to ineffective training. It is extremely difficult for a learner to improve if they are not clear on what they have done wrong, and as such, effective and constructive feedback should be placed at the heart of any learning programme.
Creating Effective Training
These are just a few of the techniques that can be used to develop more effective training in the workplace. While it is still true that new and innovative learning methods and tools can be used with great benefits, embedding these methods into training will always help to ensure successful learning.
To learn more about evidence-informed learning and how it can benefit your organisation – please click the link below to listen to Sponge's Skill Pill Founder Gerry Griffin's podcast with Mirjam Neelen. In this, they discuss Mirjam's new book: Evidence-Informed Learning Design and how this approach can be applied to learning and development.
To purchase Mirjam's book here and enter the code: AHR20 to receive a discount.
---
---