Bring Your Consumer & Retail Learning Strategy to life
Years of experience in this sector have taught Sponge a thing or two about retail and consumer learning strategy. Whether your challenge is engaging millennials who make up a large portion of the retail workforce, reaching an international workforce in their native languages, or lowering the cost of hiring, our dedicated teams of learning consultants, designers and technology experts can meet your learning needs.
Having worked with some of the largest retail and consumer brands in the world – Tesco, Dyson, ECCO – we are well-acquainted with the challenges within this sector when it comes to embedding an effective retail and consumer learning strategy:
Training generation Y and keeping up with their needs
High attrition rates, recruiting and onboarding costs
Reaching all the workers without access to desktop computers
Reaching shift workers for whom face-to-face training is difficult to coordinate
The broad geographic spread of the workforce and its implications on training costs
The ever-changing retail landscape and the need to review own propositions with regards to online shopping
---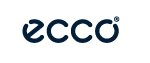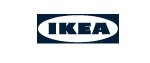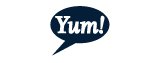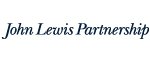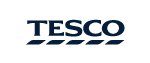 ---
---
Learning strategies to support retail workers
Bring Your Own Device (BYOD) in retail
BYOD strategies are well established in many workplaces and are incredibly important when it comes to retail. Anyone with a smartphone can access mobile learning, especially when created with responsiveness in mind. Offline apps, adaptive learning platforms, Augmented Reality adapted for mobile – all can be leveraged as tools to help retail employees learn in the flow of work.
Bespoke and ready-to-go content for retail
We are focused on offering both bespoke and ready-to-go learning experiences within the retail sector. With our bespoke elearning offer, we partner with you to develop unique learning campaigns that respond to challenges like onboarding, compliance and product knowledge.
When it comes to our highly customisable ready-to-go content, it has been tried and tested by some of the UK's largest independent retail bodies, like McColl's chain of convenience stores and Suresite Group, specialist business services for retailers.
Translation and content adaptation
When it comes to reaching a workforce from around the world and establishing the same standard for learning for employees in the UK, Malaysia, Bulgaria or Brazil, we have a proven track record. Our bespoke training modules have been translated into more than 40 languages. With our partners in the retail and consumer sector, we have democratised learning in every corner of the globe.
---
---
Reaching younger generations in retail with applied games
Among other challenges in retail, a crucial one is keeping up with increasing expectations of digital natives who make up almost 50% of the retail workforce, according to Towards Maturity.
Sponge delivers modern, creative content in a modality people prefer: videos, games and immersive media. Our Sorted games range provides a fun way to train employees in GDPR, Cybersecurity and Anti-Bribery, and can be customised to your organisation.
Quality online learning in retail keeps your talent
With the need to upskill rapidly in retail due to the quickened shift from brick-and-mortar to online training, job uncertainty in retail leaves people eager to learn. A workforce familiar with on-demand and streaming services wants the same from their online learning.
Unless it is provided by the retail employer, a member of staff will upskill on their own time and leave, contributing to high attrition rates and high hiring costs. This challenge can be easily mitigated by delivering high-quality digital learning that contributes to the learner's needs and increases their job performance.
---
---
You may also be interested in...
---
Pharmaceutical
Compelling learning strategies for pharma & health.
Technology
Pushing the boundaries of learning in the tech sector.
Finance
Training to support effective learning in finance.
---