Basic First Aid - off the shelf elearning courses.
If someone needed first aid, would you know what to do? Would your employees feel confident about giving first aid in case of an accident before emergency services arrive? Thousands of people are involved in incidents every year in the UK, and a huge number of these incidents happen in the workplace.
Sponge Basic First Aid eLearning Course provides users with a basic knowledge of first aid practices and techniques. It introduces your employees to First Aid and ensures that they know how to tackle emergency situations. The goal of this training is to make your workplace a safer environment for your employees and enable them to act as soon as incidents happen – potentially saving lives.
This is an awareness education course and should be followed by face-to-face training for anyone who is adopting the First Aid position within the organisation. Fully online and interactive, available 24/7 on any device, with no time limits, thanks to the Sponge state-of-the-art LMS. It has an assessment at the end of the module and a certificate can be downloaded upon successful completion of the course. This elearning course has been assured by RoSPA Qualifications.
Regulations: The eLearning module covers the key information surrounding First Aid Provision extracted from the following government legislation and trading standard authorities: Health and Safety at Work Act (1974), The Health and Safety (First-Aid) Regulations 1981, The Management of Health and Safety at Work Regulations (1999; Regulation 3); The Workplace (Health, Safety and Welfare) Regulations (1992; Regulation 12).
---

---
Course outline.
First Aid Provision: Who is responsible and the First Aid Box
Injuries and illnesses: Treatment guide and dealing with emergencies
Scenarios
Learning outcomes.
Understand the importance of First Aid proficiency in the workplace
Understand the responsibilities of themselves and their employer
Be able to identify common injuries and their treatments
Comprehend how to minimise or eliminate these
View all of our off the shelf Health and Safety courses.
---
This course has been assured by ROSPA, a leading name in health and safety and nationally recognised awarding organisation.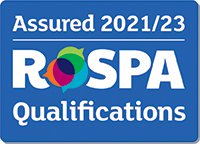 ---
---
---