Food Safety Level 1 - off the shelf elearning courses.
Food safety is essential for anyone who prepares, cooks and serves food. Food safety teaches those involved with the preparation and service of food the importance of working with food hygienically and safely and how to minimise food-borne illnesses.
There are more than 500,000 cases of food poisoning a year in the UK alone, and the level of food hygiene risk only increases when employees are not trained properly on the correct food handling procedures and risk-prevention measures.
Food Safety Elearning Course Level 1 trains employees on the importance of following hygienic and safe food-handling practices. Knowledge is power and by teaching the correct procedures, employees are aware of the standards and the reasons for these, empowering them to follow safety standards, minimising the risk of food-borne illness and potential business implications.
Sponge's Food Safety Elearning Course Level 1 is suitable for users with little or no experience, as it trains employees in their responsibilities towards food safety and hygiene, gives an understanding of why these standards exist, how to follow them and the risks of non-compliance.
Fully online and interactive, accessible 24/7 on any device, and with no time limits, thanks to Bolt's state-of-the-art learning management system. A certificate can be downloaded upon the successful completion of the eLearning module. This elearning course has been assured by RoSPA Qualifications.
Regulations: Food Safety Act (1990; as amended), General Food Law Regulation (EC) 178/2002 & 852/2004, and Food Hygiene Regulations (2013).
---

---
Course outline.
What is food safety, hygiene and food-borne illness
Food hazards and contamination
Personal hygiene and handwashing
Housekeeping and food service
Cleaning, waste and pests
View all of our off the shelf Retail courses.
---
This course has been assured by ROSPA, a leading name in health and safety and nationally recognised awarding organisation.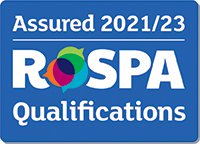 ---
---
---