---
At Sponge, we understand that not all organisations are the same, and neither are all their employees.
Every organisation has their own needs and goals, and every employee has different responsibilities and required skill sets, and a learning programme needs to reflect this by delivering the right content and skills.
Our Skill Pill library of more than 500 micro learning courses, focusing on hard and soft skills that are in high demand, such as:
Communication
Building Superteams
Wellbeing and Stress Management
Data Visualisation and Storytelling
Sales
Diversity & Inclusion
Digital Transformation
Continuous Performance & Improvement
With a library as vast as this, and off-the-shelf courses that can be deployed in more than 20 languages, the challenge for a client may lie in the question: how can we make the best use of this?
To meet this challenge, Sponge places bespoke content mapping at the heart of everything we do. Starting from the initial discussions with an organisation, we work proactively to understand their needs, often attempting to arrive at a set of learning goals, vision & values, or learning competencies. This process determines the choice of our micro learning courses that will provide the right type of content for the correct target audience.
To achieve a highly customised elearning content map, we draw on:
Using the Lominger 67 competencies model and aligning content against traits described in it
Matching content against a face-to-face learning programme to embed learning and support in-person training
A company / an organisation's vision and values
Organisational tenets such as key performance indicators (KPIs)
---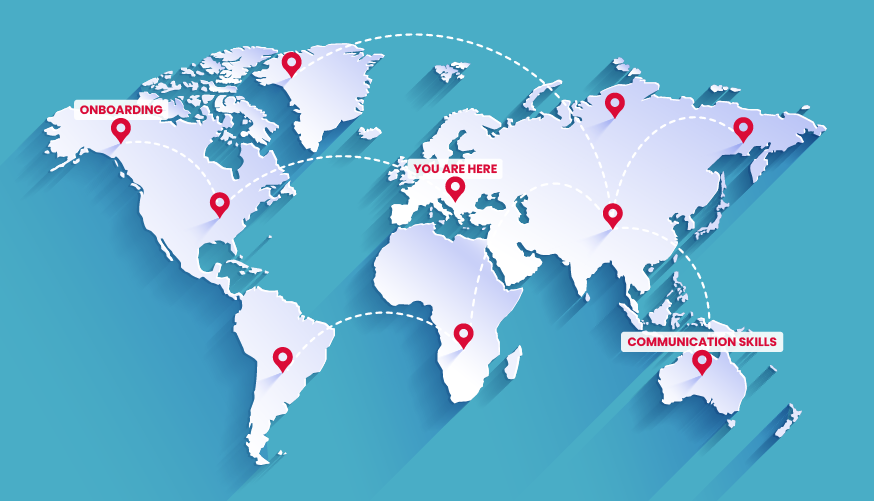 ---
Elearning content mapping to achieve business goals
Understanding the pain points and which skills an organisation wants to foster in its employees allows us to deliver effective learning which is tailored specifically to an organisation's business needs and learning strategy. The learning can then be delivered in short bursts and via any device, and can be accessed at the point of need, via mobile learning.
We also seek to match digital learning content to employee levels. We know that certain topics are vital for all members of an organisation, while at the same time we accept that creating content for a new graduate is completely different from elearning required by a C-suite executive. We design content for all members of an organisation, and always strive to deliver the most relevant and useful bite sized courses for all employees.
Elearning content mapping for producing learning journeys
As a service complimentary to the courses outlined in our catalogue, we can produce learning journeys based on the content mapped to clients' micro learning strategy. This allows our elearning courses to be seen as a connected elearning path, leading from an introduction to a topic, through to more advanced materials, all the way to high-level content designed to stretch and challenge a learner.
We also focus on ensuring the overarching topics are organised to reflect a learning journey, starting with transferable soft skills such as communication or collaboration, and working up to areas which require a number of skills to be used in unison, such as change management or leadership. Often, this journey is visually presented with steps and directions required to reach the goals initially agreed.
We tailor off-the-shelf courses to create impactful learning: by proactively seeking to understand any company or organisation, and their specific needs and goals, we are able to adjust the content strategy and learning programmes that inform and drive skill uptake. By deploying elearning content mapping, we are able to deliver micro learning courses that speak to employees on both an individual level within their own role, and an organisational level – reflecting the company as a whole.
---
Let us map out your requirements.